Elf Spelen Tocht - Dinerspel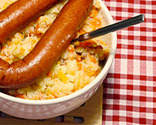 Een lange "Elf Spelentocht" waarbij de stempelkaart niet mag ontbreken! Tussen de spelen door geniet u van een geweldig stamppotbuffet maar oh, oh, oh… wat moeten er ijskoude spannende opdrachten uitgevoerd worden deze avond! Met veel pret in een winters tintje maakt u een spannende tocht door de Friese elf steden. Een dinerspel waarbij vooral naar voren komt welk team de meeste kennis en vaardigheden van de Friese elf steden bezit en zich de "Elf Spelen Kampioen" mag noemen! Wie mag aan het einde van de avond met het felbegeerde Elfstedenkruisje naar huis gaan?
Een echts Holland Winter Dinerspel!
U wordt ontvangen met een heerlijke warme kop chocolademelk met speculaas. Na deze opwarmer giet it oan!! U gaat in diverse teams de Friese Elf steden route afleggen. Vanouds was schaatsen voor een Fries de enige manier om een lange afstand af te leggen, want een paard was niet voor iedereen betaalbaar. Het staat vast dat er in vorige eeuwen al eens weddenschappen zijn afgesloten en succesvolle pogingen zijn gedaan om op een dag alle Friese steden te bezoeken. Onder leiding van onze showhost Bert Bibber komt u er vanzelf achter. Tussendoor staat er een heerlijk winterbuffet voor u klaar.

Onder leiding van uw host Bert Bibber ontstaat er een gezellige feestroes die eigenlijk tot ver na het laatste fluitsignaal in een gierende winterdroom lijkt te ontwaken. De teamcaptains (aan te wijzen vanuit uw eigen team) zullen proberen u zodanig te begeleiden dat u de op-drachten tot een goed einde kunt brengen. Een eigen teamyell in de Elf Steden stijl bedenken is dan wel het minste wat hij of zij voor u kan betekenen. Tenminste als diegene zijn of haar taak naar de zin van een ieder teamlid zodanig uitvoert dat een ieder tevreden is over de begeleiding en de inzet van de teamleden voor de verschillende onderdelen. Zo niet... dan wacht er een koude douche.


Dit dinerspel is inclusief:
- Ontvangst met warme chocolademelk en speculaas
- Zaalhuur
- Diverse spellen en benodigdheden
- Professionele begeleiding
- Stamppotbuffet
- Prijsuitreiking met prijs voor het beste team
- Teambuilding

Prijs:

€ 52,50 p.p. excl. BTW (bij deelname vanaf 40 pers.)
€ 55,00 p.p. excl. BTW (bij deelname van 15 tot 39 pers.)


extra's
Er zijn nog geen extra opties voor dit arrangement
Totaalprijs p.p. € 52,50


excl. btw
Recensies
StewartKig - StewartKig
|
geplaatst op 2017-10-21
cijfer: 9
wh0cd67418 [url=http://orlistat911.us.com]Buy Orlistat[/url] buy orlistat http://orlistat911.us.com [url=http://doxycycline02.us.com]Doxycycline No Prescription[/url] more hints http://doxycycline02.us.com [url=http://aldactone911.us.com]buy aldactone[/url] Aldactone http://aldactone911.us.com [url=http://advair911.us.org]Advair By Mail Order[/url] advair diskus 50 http://advair911.us.org [url=http://wellbutrin02.us.com]price of wellbutrin[/url] buy wellbutrin http://wellbutrin02.us.com