Lipdub maken: vereeuwig jezelf op youtube!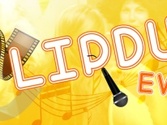 Ooit gehoord van een lipdub maken? Een lipdub is een videoclip, bestaande uit één enkele opname, waarin je met een groep je favoriete nummer nasynchroniseert. Zo'n videoclip duurt meestal ongeveer vier minuten en er werken tussen de 10 en soms wel 600 mensen aan mee. Het maken van een lipdub staat garant voor een middagje creativiteit, spontaniteit en hilariteit! Awesome!
Lipdub maken als bedrijfsuitje (kan ook worden gebruikt als promotiefilm)
Lipdub maken voor vrijgezellenfeesten (we zetten de 'vrijgezel' centraal natuurlijk!)
Lipdub maken voor families en vriendengroepen (dit kan overal worden opgenomen)
Niet om stoer te doen. Maar toch. Wij waren het eerste bedrijf in Nederland dat lipdubs professionaliseerde en hier een goed draaiboek voor ontwikkelde, zodat we nu meer dan genoeg ervaring hebben om voor een zeer schappelijk tarief, professionele lipdubs te maken. Stoer he:)!

Lipdub workshop
De oorsprong van dit wereldwijde fenomeen ligt ergens in 2005. Wanneer soldaten uit het leger van het Verenigd Koninkrijk besluiten om een nieuw soort videoclip op te nemen. De lipdub is geboren en een rage barst los. Het succes van de formule zit hem in een aantal factoren: zo is het op de eerste plaats gewoon ontzettend leuk om een lipdub te maken.
Daarnaast is het eindproduct ook uitermate geschikt om te gebruiken als promotie voor bedrijf, instelling of organisatie. Of bijvoorbeeld om op de bruiloft te laten zien aan alle gasten. De mogelijkheden zijn enorm. Van studenten intro tot politieke partij, van vrijgezellenfeest tot teambuilding sessie, een lipdub is altijd een passende invulling van jouw groepsactiviteit. Wij verzorgen lipdubs in elke stad, dorp of locatie in Nederland en Vlaanderen. Een lipdub maken is een gezellige activiteit voor een bedrijfsuitje, teamuitje, groepsuitje of vrijgezellenfeest. Ideaal voor teambuilding, om cadeau te geven, als afscheid van een collega of ter promotie van uw bedrijf of school.
Wat is belangrijk bij het maken van een lipdub
Elke groep is anders. Een vrijgezellenfeest is geen bedrijfsuitje, en vice versa. Wij houden daar dan ook rekening mee. Voordat we starten ontvangen jullie een briefing van ons waarin alles wat we vooraf hebben afgesproken duidelijk staat beschreven. Wat kunnen jullie van ons verwachten:
Cameraman + Regisseur
Camera natuurlijk
Basis verkleedspullen
Speaker op wielen met genoeg volume
Routebepaling
Presentatie vooraf
Hulp bij het verzinnen van leuke moves
Genoeg tijd, we gaan niet weg totdat de lipdub naar jullie tevredenheid is
Lipdub op DVD + hoesje + foto + online bestand
Altijd bereikbaar voor vragen vooraf
Let op: onze lipdubs zijn vaak snel volgeboekt, omdat we werken met een vast team dat maar 1 lipdub per dag kan maken. Hierdoor zijn jullie verzekerd van een kwalitatief hoogstaande lipdub. Jullie 100% tevreden. Wij 100% tevreden!
Alvast veel plezier gewenst namens ons! En voor vragen: bel of mail ons gerust, wij helpen jullie graag!
extra's
Lunch

| | | | |
| --- | --- | --- | --- |
| 1. Escape the City - Lunch | € | 12,50 | |

| | | | |
| --- | --- | --- | --- |
| 2. Escape room - Lunch | € | 12,50 | |

| | | | |
| --- | --- | --- | --- |
| 3. Out of the Box - Lunch | € | 12,50 | |

| | | | |
| --- | --- | --- | --- |
| 4. Foute Bingoshow - Lunch | € | 12,50 | |

| | | | |
| --- | --- | --- | --- |
| 5. Foute Bingoshow - Lunch | € | 12,50 | |

| | | | |
| --- | --- | --- | --- |
| 6. Vetste Quiz van NL - Lunch | € | 12,50 | |

Diner

| | | | |
| --- | --- | --- | --- |
| 1. Escape the City - Diner | € | 25,00 | |

| | | | |
| --- | --- | --- | --- |
| 2. Escape room - Diner | € | 25,00 | |

| | | | |
| --- | --- | --- | --- |
| 3. Out of the Box - Diner | € | 25,00 | |

| | | | |
| --- | --- | --- | --- |
| 4. Foute Bingoshow - Diner | € | 25,00 | |

| | | | |
| --- | --- | --- | --- |
| 5. Vetste Quiz van NL - Diner | € | 25,00 | |
Totaalprijs p.p. € 29,50


excl. btw
Recensies
kkk - 20170904yuanyuan
|
geplaatst op 2017-09-04
cijfer: 6